Celebrating single super moms this May!
Just 33% of children younger than five live with both of their biological parents according to Statistics SA. The report indicates that nearly half of all South African mothers are single, one of the highest rates of single motherhood in the world! Finance is a concern for 66% of single mothers according to local digital company Nudge. Making the situation worse is the fact that over 52% of women in South Africa have been unemployed on a long-term basis (Statistics SA).
Avon offered this exceptional moms the opportunity to provide for their families
One of the options that many single mothers turn to is Avon's earning opportunity. From a mother of two who was a domestic worker for 21 years to a widow who was left to take care
of her young children, there are many examples of single mothers who've managed to not only put food on the table but to give their children the best available education and more.
Check out these amazing success stories!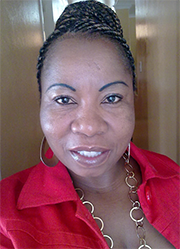 Sombu Manana started selling Avon in 2003.

After her husband died in 2006 she had to depend a lot on her Avon earnings. "The income helped me a lot because I was able to support my step-daughter who was just 19 years old at the time," she says. She was also able to provide for my brother's teenage daughter as she is the sole breadwinner in the family.

In 2009 she bought a laptop to help run her Avon business more efficiently. In 2011 she bought a stand with a two bedroom house cash with my Avon money. The house is now big enough to be a home to her family.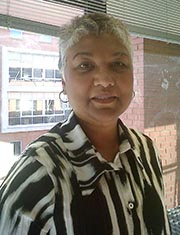 Sabitha Ramlall is a single parent with 3 children. Her husband passed away over 10 years ago and she had to educate their children on her own with the help of her Avon earnings. Her eldest son studied Marketing and she was also able to buy him his very first car. Her second child, also a boy, chose to study Marketing and Financial Management and she was also able to buy him his first car. Her last born, a daughter, completed Matric about 3 years ago and enjoyed a year break from her studies while deciding what she would like to study the following year. Sabitha was also able to buy her a car!
In addition to this, Sabitha has travelled the world because of Avon. She has toured the United States as well as Europe. She has also been to Australia and New Zealand.

"Avon affords women and men the opportunity to be successful and comfortable and enjoy the finer things in life because of the financial independence it offers through its earning opportunity. I don't think I will ever stop being associated with Avon," she says proudly.